8 800 444 71 09
To inform on imminent crimes, actual or reasonably suspected economic, financial or goodwill damage to the interests and assets of the Group of Companies.
Learn more
An employee of NaftaGaz becomes 11 times lightweight champion in professional boxing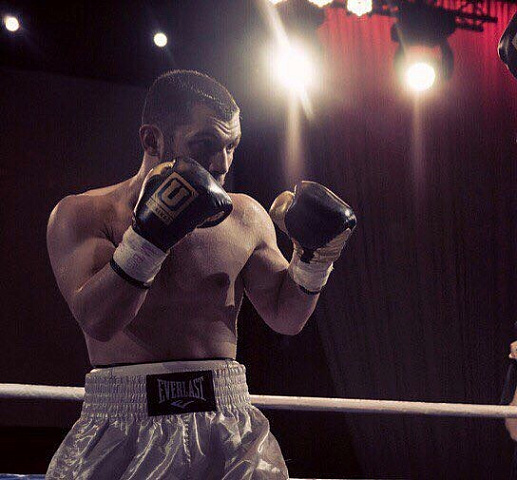 Elnur Samedov, security officer of NaftaGaz, won a gold medal in the Kold Wars II international championship that ended on 15 October in Minsk, in a bitter struggle. The boxer from Noyabrsk fought with Aleksander Podolsky. In the eighth round, the Yamal boxer won a victory over his opponent by technical knockout.

According to the Krasny Sever news website, that was the first professional fight of Elnur Samedov this year. It will take at least two months for the athlete to recover. In 2021, he will have to defend his title.

Last year, the Yamal boxer won the title of Russian Champion in lightweight among professional boxers. Besides, in April 2019, he became the best in Europe according to the WBA in weight up to 61 kilograms. Since the beginning of his professional career, Elnur Samedov has fought 12 times. He lost only once.

Elnur Samedov is 27. He started boxing in 2005, and already in 2007 at the age of 14 he participated in the Russian Youth Boxing Championship where he gained his first achievements. At the age of 16, he started boxing at All-Russian and International Championships. At the age of 18, he got the degree of the Master of Sports. Today, Elnur is a champion of the CIS and Slavic countries according to the WBC CISBB (2017), champion of Russia in lightweight among professional boxers (2019), and has a lightweight title of the WBA Continental (2019).

According to Islam Nazaraliev, NaftaGaz CEO, "all the company employees are proud of our colleague's victory, following his successes, being his loyal fans."

"We generally believe that sports is an essential part of one's life and we support initiatives of our employees. For example, we support the NaftaGaz futsal team that has been winning championship titles at all types of championships in Noyabrsk for several years in a row" said Islam Nazaraliev. "It is very important for a person to have their own rich, exciting life outside work. It helps reach balance and achieve the best results of our professional team" he said.